December 1st, 2008 update status
Executive summary: Only final inspection remains. Garage painted, insulation vapour barrier applied.
The day job has kept me busy, hence slow updates. Here's the reader's digest version of what needs to still be done: Add a guardrail on the open side of the stairs, complete the handrail on the wall side, and put a metal grill over the window (so someone falling down the stairs doesn't go sailing through the glass).
The garage got painted with Pittsburgh Paints Timeless -- a paint that promises a lifetime warranty against cracking peeling or blistering. I have high hopes for its performance. Plus, it's pretty :)
A picture is worth a thousand words, right? Here's what the garage looks like now.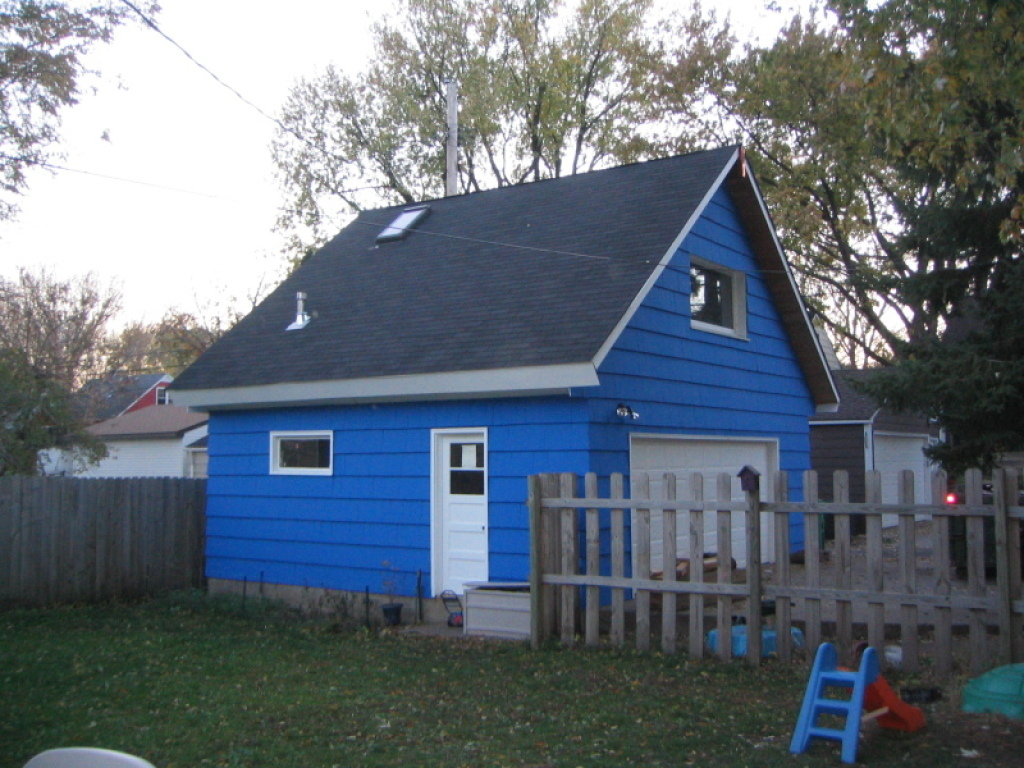 Note the stylin' dual-sided steel garage door, with an R-15 rating on the insulation. The copper ridge cap really pops, doesn't it?
The rear side looks like this: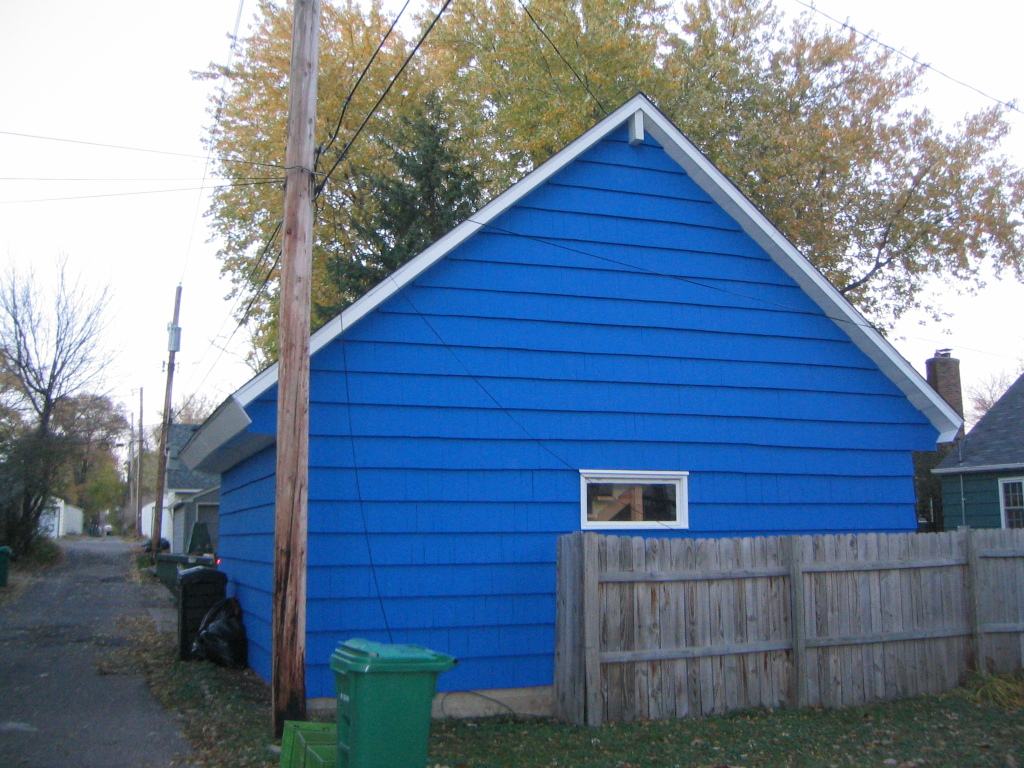 The front soffits got a coat of marine clearcoat, courtesy of W&S Painter Pros (feel free to contact me for their info -- they did an AWESOME job), and the rear soffits got white paint.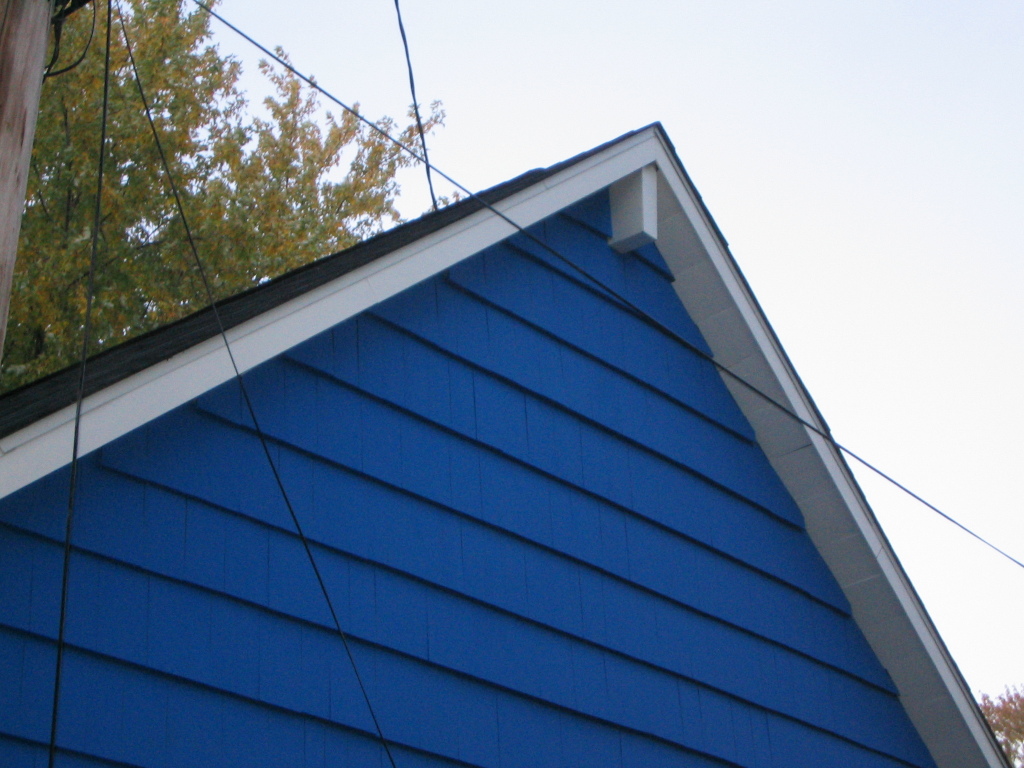 More to come!